'Secret tunnels' near Tintern Abbey
This landed in my RSS reader today. I modelled Hafran Abbey in my fantasy setting on Tintern Abbey on the English-Welsh border, and since it plays a big role in forthcoming novel The Weaver's Boy I am sorely tempted to add this into the story!
A mysterious network of tunnels has been unearthed accidentally in the Wye Valley in Monmouthshire.
The previously unknown structure was found by a team of electrical technicians close to the 12th Century Tintern Abbey.
BBC Wales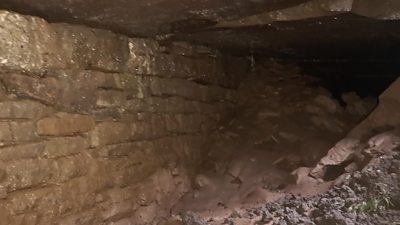 I've visited Tintern several times (the cover photo is one I took about 12 years ago). It's one of the most haunting and picturesque ruins on the British Isles.